Sports Betting In Maryland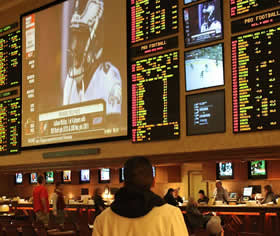 Sports betting in Maryland is quite popular and is slated to get even more popular in the near future. Home to sports fans that follow basketball, football, baseball, hockey, and numerous other popular sports, Maryland sports betting happens both in person and through licensed online sportsbooks which are legal to use, with thousands of MD bettors joining every year. Maryland voters did vote and approve state-regulated mobile sportsbooks and that legal information on Maryland sports betting is included on the page. By the end, you will have a full understanding of sports betting in Maryland.
Does Maryland Have Legal Land-Based Sports Betting?
Yes, as of December 9, 2021, Maryland has land-based sports betting venues via the BetMGM Sportsbook at MGM National Harbor among others. A sportsbook at Live! Casino and one at Horseshoe Casino were the first to get going after Maryland voters approved legal sports betting in November of 2020.
Is Online Sports Betting Legal In Maryland?
Yes, online sports betting is legal in Maryland. There are actually two different ways in which legal online sports betting in Maryland can be reached. The first of which is the state-regulated form which has yet to launch. The bill that legalized sports betting opens the door for up to 60 online sportsbooks to launch within the state of Maryland. But, these sportsbooks have yet to take in bets as there are still more regulatory steps to be taken. The other way to access legal online sports betting in Maryland is to simply use internationally-regulated online sportsbooks. These sites, like the ones featured on our site, have been serving MD bettors for years and will continue to do so for the foreseeable future. Because they don't operate in the U.S. they don't have to adhere to state or federal laws, giving you a safe and clear path to being able to use them.
Sports Betting Laws In Maryland
The sports betting laws in Maryland can be found when looking at MD HB 940. This bill was signed into law in May of 2021 only after local voters approved sports betting in Maryland on their November 2020 ballots. The law makes it so that there is an unlimited number of licenses to be handed out to professional sports stadiums, racetracks, and casinos to have land-based sportsbooks. There are also class B licenses for up to 30 local businesses to join in. It also allows for up to 60 licenses to be given to online sports betting operators hoping to call Maryland home. There are limitations in what these sportsbooks can offer though, as they do not accept cryptocurrencies or offer odds on entertainment and politics like the sportsbooks we feature here.
We can also see how federal laws affect sports gambling. The Wire Act and the Unlawful Internet Gambling Enforcement Act (UIGEA) have an effect on sports gambling. The Wire Act prevents an online sportsbook in New Jersey from being accessed by someone in Maryland, Rhode Island, or any other state. Online sportsbooks must be accessed within state borders (unless it's an offshore sportsbook.) The UIGEA causes banks to reject money fr om offshore gambling sites. This is a simple law to bypass because the internet allows sites to send money in a myriad of ways including checks, money orders, cash wire transfers, Bitcoin, and many more. Each site we review meets these criteria, and they are all excellent sources for sports betting action for Maryland residents.
Which Sports Sites Accept Maryland Residents?
Maryland is one of the many growing states that have sports betting, but it's still in the process of launching it's While there are many options, it is essential for you to find a sports gambling site that makes it easy to bet, has simple deposit and withdrawal systems and has the customer support you need in case you run into a technical issue or have questions. Fortunately, there are a handful of such sites that accept Maryland players. It is up to you to decide which one you want to play on, of course, though any site you choose should be ranked for its safety, reliability, and entertainment. You can read our reviews of these websites down below to see why we recommend these websites out of all the other offshore sportsbooks.
Facts About Legal Online Sports Betting In Maryland
Maryland has a booming online sports betting base that gets bigger everyday
There are dozens of sportsbooks to pick from, we featured the best of the best
No bettor has ever been arrested for placing bets in Maryland
Why travel across the country to bet on sports, you have the best sportsbooks in Maryland?
SportsBetting's Sportsbook - Awesome Lifetime Deposit Bonuses Of 25%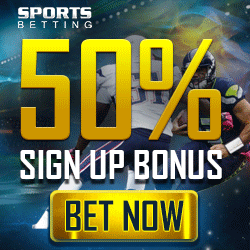 Maryland is no stranger to being right in the middle of the excitement especially when it comes to its home-state teams. SportsBetting.ag is a leading resource for Maryland sports betting information + it is also open to all Maryland residents. But, this site is much for than info...it's an actual portal for online wagering where users stand the change to earn some serious dough just by picking the winner of the Orioles game or a Ravens game.
For Maryland residents already in the sports betting, the scene should already know that SportsBetting is a big name in the bookmaking business, and they would never compromise their reputation just to "get over" on a user. This website is totally friendly in every manner and feeling confident that it can be trusted not only to pay out winnings but to also keep your identity safe which is something that should never be underestimated.
BetOnline Sportsbook - Betting Odds For The Redskins + Ravens + Nationals + NCAA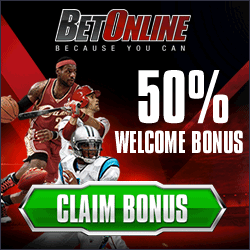 Maryland residents always have a reason to be excited for football season with their hometown heroes the Baltimore Ravens making impressive showings every year. With BetOnline, they cannot only celebrate as the Ravens make their run to the playoffs and beyond, but celebrate as their betting accounts swell from the winnings of every successful wager. If you are looking for a legal way to bet on the Baltimore Ravens, the Washington Redskins or any of the other 30 NFL teams then you've found it.
If you are an avid sports bettor, you will feel right at home here. If you've never bet a nickel in your entire life, and immediately think about food when hearing "the spread", BetOnline is also the place for you too. This site has tabs to teach you the finer details on how to make a bet. This online sportsbook has all the finer levels of betting including the ability to add or subtract points from game lines but is still simple enough + loaded with enough help that even those on the opposite end of the spectrum can quickly get acclimated.
Top Maryland Sports Betting Sites
Rank
Online Sportsbooks
Bonuses Offered
Rating
US Players?
Play Now!




Other Types Of Gambling Available In Maryland
Largely due to competition in neighboring states, Maryland's casino industry has been on the rise for the past few years. These casinos were able to add live table games in their slot facilities which allowed other casinos to open up and take advantage of new possibilities. There are six casinos in Maryland as of today, one of which is still under construction. This includes the Rocky Gap Casino Resort, Horseshoe Casino in Baltimore, Parryville's Hollywood Casino, Ocean Downs, MGM National Harbor, and Maryland Live!
Maryland also has a state-wide lottery, bingo halls, and off-track-betting facilities for horse racing fans. It is possible that the state will regulate online sports betting in the near future, but we will have to wait and see how voters in the state react to such a proposal. As we have already said, the earliest state-based sportsbooks can open up in Maryland will be 2021.
Does Maryland Allow Pari-Mutuel Betting?
Maryland has a few horse racing tracks, many of which are seasonal or tied to annual events. There is one, however, that any horse racing fan will know. The Pimlico Race Course in Baltimore is where the Preakness Stakes takes place every spring. The Preakness Stakes is the second race of the Triple Crown and it really sets the tone to see if there might be a Triple Crown winner in that year. With such a historic race in Maryland, you can rest assured that pari-mutuel betting is extremely popular in the state. So much so, that it might be a bit overcrowded when the Preakness Stakes happen. If you want to dodge the crowd, you can head to one of our recommended online offshore sportsbooks to place a bet on not only the Preakness Stakes but any race happening in the United States or around the world.
Benefits to Maryland Sports Betting Online
Orioles and Redskins fans that are looking to put some money down on a game are on the right page for legal sports betting in Maryland. We believe that there are numerous advantages to wagering online. The most apparent bonus is that you can do it all from the comfort of your own home. There are no drink minimums or bouncers hovering over your shoulder when betting online. You can sit in your favorite chair and watch the game play out while betting on every aspect of the game with the live betting feature that these sites have. There is no end to the amount of fun or profit that can be had online.
Another benefit of wagering online is that, since there are no legal land-based sports betting establishments in Maryland just yet, you will be much safer than roaming the streets looking for a bookie. These underground sports betting bookies are not very hard to find in any city, but your money will not be safe with them. It is much simpler and more secure to do your betting online, where thousands of other Maryland residents are playing the odds every day. Plus, you will get fairer odds at an online offshore sportsbook than you would if you went to a state-licensed book or a bookie. That enough should motivate you to try one of our recommended online sportsbooks.

How Old Do I Have To Be To Bet Sports Online In Maryland?
In order to bet on sports in Maryland, you have to be at least 21 years of age. The legal sports betting age in MD should always be followed, even when an online sportsbook accepts players at 18 or 19. It is important to remember that the online sportsbooks we recommend are offshore, which means younger gambling ages are accepted in their territory. To avoid penalties for underage gambling such as account suspension, always wait until your 21st birthday to start sports betting in Maryland.
What Teams Can I Bet On In Maryland?
Maryland is practically a paradise for sports enthusiasts. Not only are there a number of collegiate and professional teams that call Maryland home, but the location of state allows residents to root for teams in surrounding states. Online sportsbooks have betting odds on every Maryland team that you can think of, along with dozens of other teams in the DMV. With so many teams to choose from, it can be hard to keep up. Below is a list of the most popular teams to bet on in Maryland:
Teams in Maryland:
Maryland Terrapins
Baltimore Orioles
Baltimore Ravens
How To Read American Odds!
Betting odds come in various formats, but knowing how to read American odds is most beneficial. When you start to read American odds, you will notice that there will be either a (-) or (+) sign, followed by a numerical value. The number represents the odds, while the (-) denotes the favorite and the (+) specifies the underdog. Betting the chalk (favorite) will always require that you risk more than your potential earnings, and betting on the underdog will require less risk for a greater potential return. Here is an example of a typical moneyline:
Baltimore Ravens (-120) vs. Philadelphia Eagles (+107)
The Baltimore Ravens are the clear favorite, which means you would have to bet $100 for a $120 return. If you want to bet on the underdogs, you would have to put up $100 to potentially win $107. American odds are very easy to interpret once you have an understanding of favorites vs. underdogs and how each relates to the odds.
Best Deposit Options For High Rollers!
It is important for all bettors to use the most reliable banking methods, but high limit bettors have much more at stake. When it comes to the best deposit options for high rollers, sports fans will want to use methods that have high minimum and maximum deposit limits. Bank wire transfers are the suggested funding method when you want to deposit as much as possible. No matter which sportsbook you use, bank wires will have one of the highest maximums with some sites putting no limit on the amount that you can deposit. Bank wire transfers do carry fees, but they are relatively small when you are depositing thousands at a time. The time it takes for a deposit to be sent will rely heavily on your bank, but online sportsbooks will have the funds applied to your account within 1-3 business days.
Traditional checks are the next best option for high rollers for sports betting in Maryland. This method usually has the second highest deposit limit, with sportsbooks often allowing more than $24,000 to be submitted at once. After you have made several deposits at a site, you can even have this limit increased. There are no deposit fees charged by the sportsbook when you mail in a check. How soon the cashier receives your payment depends on how you choose to mail the check, but if you use FedEx, UPS, or DHL express it will usually arrive within 2-4 business days.
The Final Word On Maryland Online Sports Betting
Although Maryland does not have any state-based sportsbooks available just yet, Maryland residents have a lot of options for sports betting online. There are plenty of sites that offer excellent sportsbooks, but only some really make it worth your while to join. The sites that we review are considered top-tier and are the most reputable ones in the industry. Whether you are wagering on the Ravens to win or playing the odds on a televised darts game, you will find a happy home at any of these sites. We recommend checking them all out to see which one is right for you.